2015 Festival Alert: Bunbury Music Festival Set for June in Cincinnati
Fri, 20 Mar 2015 10:23:10
The Avett Brothers Photos
The Avett Brothers Videos
Cincinnati's Bunbury Music Festival has revealed its 2015 lineup. The Black Keys, The Avett Brothers and Snoop Dogg headline the eclectic bill.

Other notable acts include The Decemberists, Tame Impala, Brand New, Father John Misty, Atmosphere, Matt and Kim and Old Crow Medicine Show.

Bunbury takes place June 5 through June 7 along the Ohio River in downtown Cincinnati throughout Sawyer Point and Yeatman's Cove.

Good times!

For tickets and more info visit BunburyFestival.com.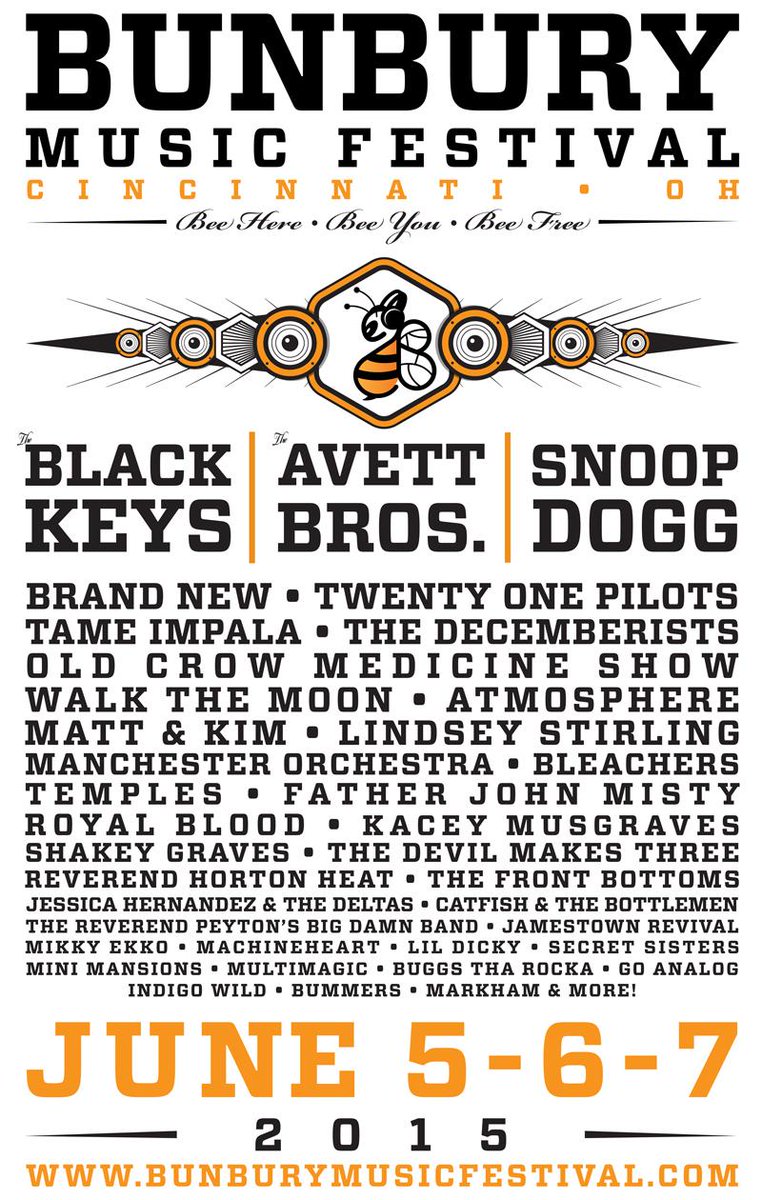 What festivals will you hit in 2015?

—Amy Sciarretto
03.20.15