2015 Festival Alert: Rhythm N' Blooms Set for April in Knoxville
Wed, 14 Jan 2015 13:55:34
The Decemberists Photos
The Decemberists Videos
The music-focused highlight of Dogwood Arts' April celebration will once again rock Knoxville over a three-day span from April 10 through April 12.

With the stages set exclusively along downtown Knoxville's historic Jackson Avenue, the Rhythm N' Blooms event will showcase first-timers, chart-climbers and highly lauded acts from varied musical backgrounds.

The Decemberists, The Dirty Guv'nahs and Delta Spirit are all set to perform. More acts will be announced soon.

For more info, visit rhythmnbloomsfest.com.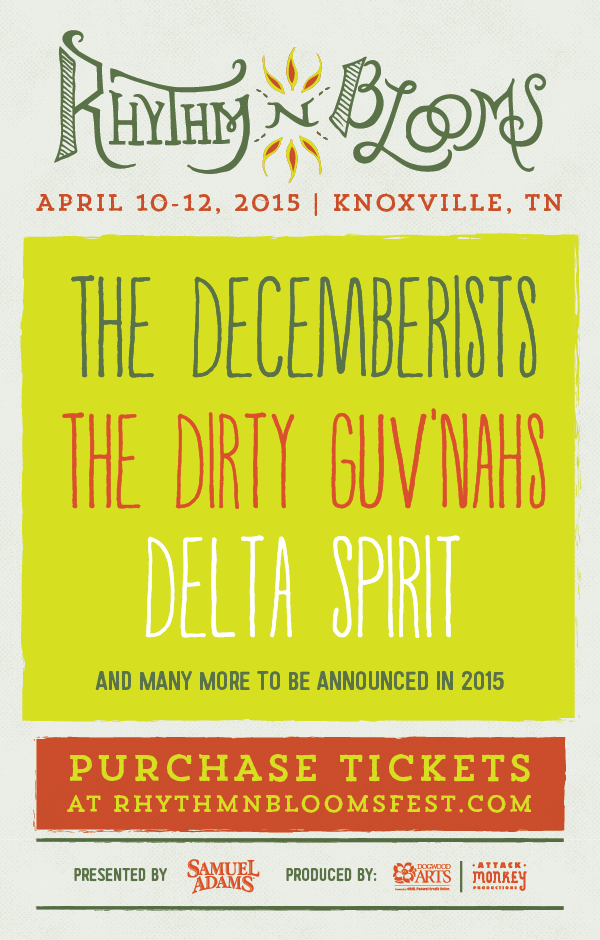 What festivals are on your 2015 sched?

—Amy Sciarretto
01.14.15