3 Reasons: Lawson Tours the U.S.
Thu, 16 Jul 2015 15:33:01
Lawson Videos
A string of Stateside dates with Sheppard.

Platinum UK rock band Lawson are about to embark on their first U.S. tour dates in support of their debut single, "Roads."

Here are three very good reasons to go see them!

• The band will be touring with Australian indie-pop band Sheppard. That's two cool, new bands you might not have seen before.

• "Roads" rocks. You can watch that video below and make that determination for yourself... although we doubt you'll disagree with us.

• It's summer! Expose yourself to more new music.

Lawson U.S. Tour Dates :

July 22 New York, NY @ Marlin Room at Webster Hall#
July 24 Boston, MA @ Brighton Music Hall#
July 25 Albany, NY @ The Hollow#
July 27 Washington, DC @ U Street Music Hall#
July 28 Columbus, OH @ The Basement#
July 29 Cincinnati, OH @ 20th Century Theatre#
July 31 Pontiac, MI @ The Pike Room at Crofoot#

# with Sheppard Aug 7 West Hollywood, CA @ The Troubadour*
*headline gig; no Sheppard


So excited to be heading to the US soon! Tour starts on July 22nd in New York! https://t.co/HhksGdIcwQ

— Lawson (@LawsonOfficial) July 15, 2015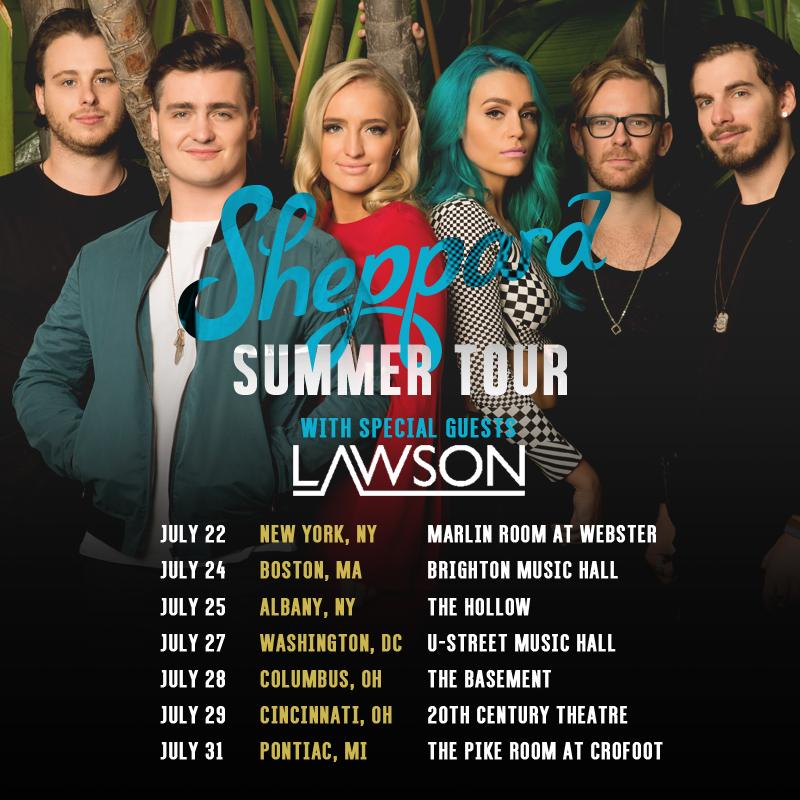 And travel down the "Roads" with Lawson:
Time to get your Lawson on!
—Amy Sciarretto
07.16.15
"Roads" by Lawson is available via Global Entertainment.