5 Seconds of Summer to Release "LIVESOS" on December 15
Tue, 25 Nov 2014 10:12:20
[an error occurred while processing this directive]
It's not FIVE Seconds of Summer. It's LIVE Seconds of Summer!

5 Seconds of Summer will release LIVESOS on December 15 on Capitol Records.

Recorded live at numerous shows the Australian quartet has played in the States during 2014, LIVESOS features the band performing all the fan favorite songs, including the hits "She Looks So Perfect," "Amnesia" and "Good Girls," plus a cover of Green Day's "American Idiot." Fans will also find both a live version and a studio mix of 5 Seconds of Summer's brand new single, "What I Like About You."

"Playing is the thing we have been most passionate about from the beginning. All we want is for our fans to come to the shows, rock out and have one of the best times they've ever experienced," says vocalist/drummer Ash. "Also, when a room is full of you guys from all different walks of life, you can let it go when you come to the shows and be free to be yourself. Anyways we love you, this is us live...You rule."

Aw, 5SOS lurve their fans. More than anything!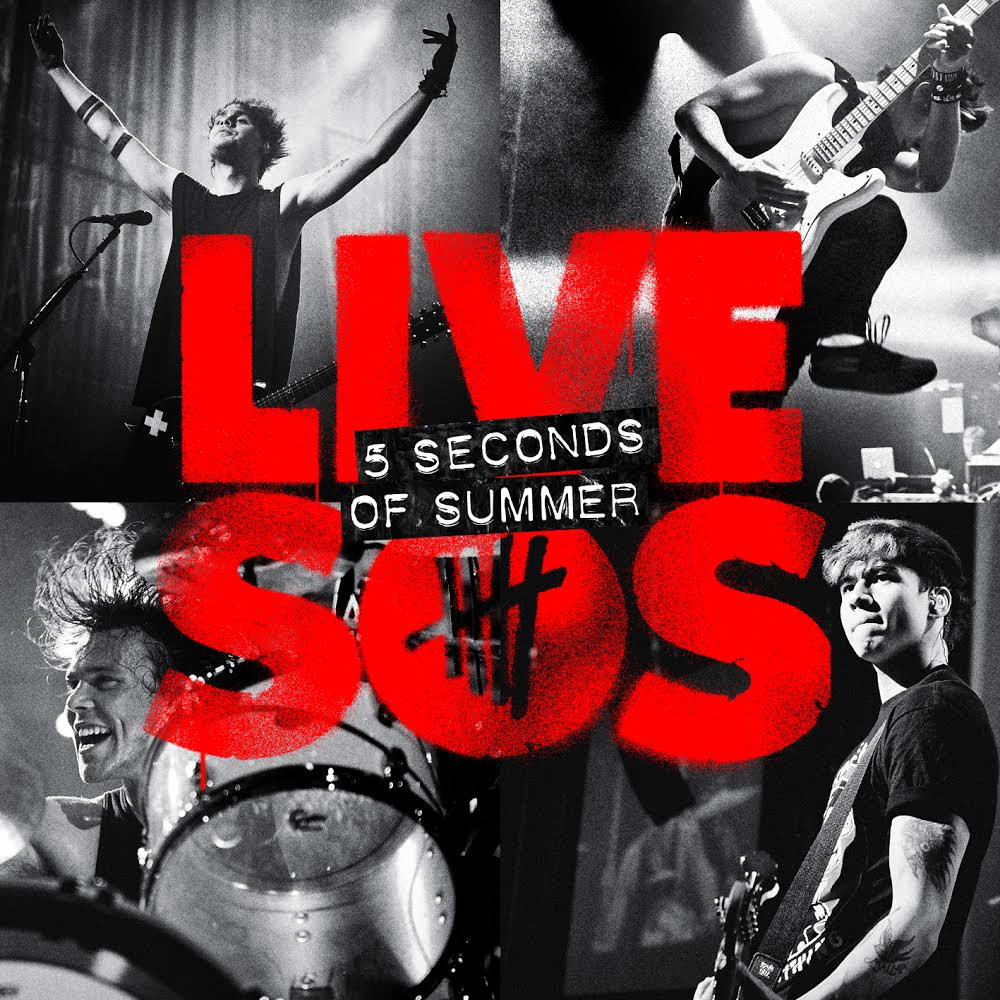 LIVESOS Track Listing:

Standard Edition:

1. 18
2. Out of My Limit
3. Disconnected
4. Amnesia
5. Beside You
6. Everything I Didn't Say
7. Long Way Home
8. Heartache on the Big Screen
9. American Idiot
10. Teenage Dream
11. Good Girls
12. What I Like About You
13. End Up Here
14. She Looks So Perfect
15. What I Like About You (Studio Mix)

iTunes Exclusive:

1. 18
2. Out of My Limit
3. Disconnected
4. Amnesia
5. Beside You
6. Everything I Didn't Say
7. Long Way Home
8. Heartache on the Big Screen
9. American Idiot
10. Kiss Me Kiss Me (Bonus Track)
11. Teenage Dream
12. Good Girls
13. What I Like About You
14. End Up Here
15. She Looks So Perfect
16. What I Like About You (Studio Mix)

Target Deluxe Edition:

1. 18
2. Out of My Limit
3. Disconnected
4. Amnesia
5. Beside You
6. Everything I Didn't Say
7. Long Way Home
8. Heartache on the Big Screen
9. American Idiot
10. Don't Stop (Bonus Track)
11. Teenage Dream
12. Good Girls
13. What I Like About You
14. End Up Here
15. She Looks So Perfect
16. What I Like About You (Studio Mix)

Have you seen 5SOS live? If so, how were they?

—Amy Sciarretto
11.25.14