How Will Queens of the Stone Age Celebrate Halloween?
Wed, 09 Jul 2014 09:33:53
Queens of the Stone Age Photos
Queens of the Stone Age Videos
Queens of the Stone Age will close their ...Like Clockwork world tour with a special Halloween show in Los Angeles. Halloween gigs are ALWAYS fun! But a Halloween gig with QOTSA and in L.A.? Well, sign us up. We're glad we live here and can go.

QOTSA are planning an October 31 gig at The Forum in L.A., which will include a headlining set from the band (duh!!!), with support from bearded former band member Nick Oliveri and his new project, Uncontrollable. Also slated to appear are The Kills and JD McPherson.

Side shows and costume contests are also planned, since, well, it's Halloween, you guys!

Start planning your cray cray costume now!

For more info, visit fabulousforum.com.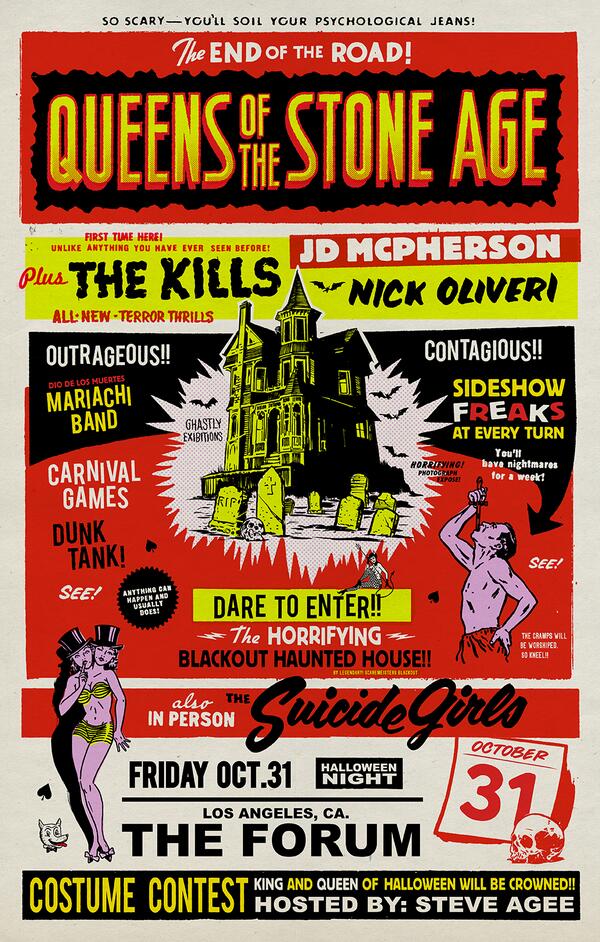 What are you planning for Halloween 2014?

—Maggie Pannacione
07.09.14