Jason Aldean to Release "Old Boots, New Dirt" on October 7
Tue, 02 Sep 2014 09:15:13
Jason Aldean Photos
Jason Aldean Videos
Country singer Jason Aldean will release his sixth studio album, Old Boots, New Dirt, on October 7 via Broken Bow Records. He revealed the news on Labor Day via BuzzFeed.

Aldean recorded the 15 new tracks that populate Old Boots, New Dirt over the course of a year. Like country radio acts and expats such as Taylor Swift, Eric Church and Luke Bryan, Aldean hopes to push country music to its open-minded limit.

How does he plan on he doing that?

Well, on Old Boots, New Dirt, R&B sounds mingle with Southern rock, pop, and classic Nashville.

So he is mixing genres.

Aldean said, "That title and that song, Old Boots, New Dirt, is about starting with a clean slate. I'm the same dude, but we're gonna start over and hit some uncharted territory here."

Bring it! It's all about creative freedom.

Aldean has a surprise planned, which he will reveal with Buzzfeed at 8PM ET today, September 2.

So stay tuned.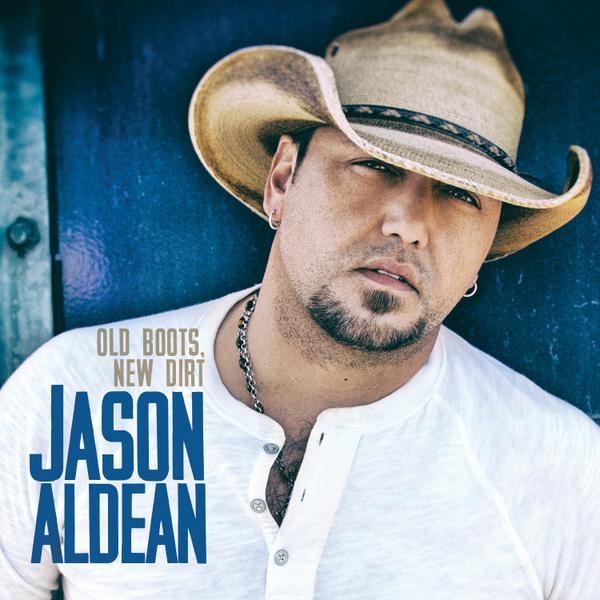 But for now, see the track listing.

Old Boots, New Dirt Track Listing:

1. "Just Gettin' Started"
2. "Show You Off"
3. "Burnin' It Down"
4. "Tryin' to Love Me"
5. "Sweet Little Somethin'"
6. "Laid Back"
7. "Tonight Looks Good on You"
8. "Too Fast"
9. "If My Truck Could Talk"
10. "Old Boots, New Dirt"
11. "I Took it With Me"
12. "Don't Change Gone"
13. "Miss That Girl"
14. "Gonna Know We Were Here"
15. "Two Night Town"



What Jason Aldean track title do you like best?

—Amy Sciarretto
09.02.14