S.F.'s Outside Lands Lineup Announcement Gets Funny or Die Treatment!
Wed, 25 Mar 2015 09:09:31
Elton John Photos
Elton John Videos
Funny or Die and San Francisco 49ers' star Aldon Smith have unveiled this summer's Outside Lands lineup, which cruises into San Francisco's Golden Gate Park August 7-9, 2015.

It's done like an old school commercial, the kind you watched during after-school cartoons. The mom has big hair, too.

The festival features Kendrick Lamar, Elton John, Wilco, Mumford & Sons, St. Vincent, The Black Keys, Billy Idol and more.


Check out the announce below. It's an instant classic.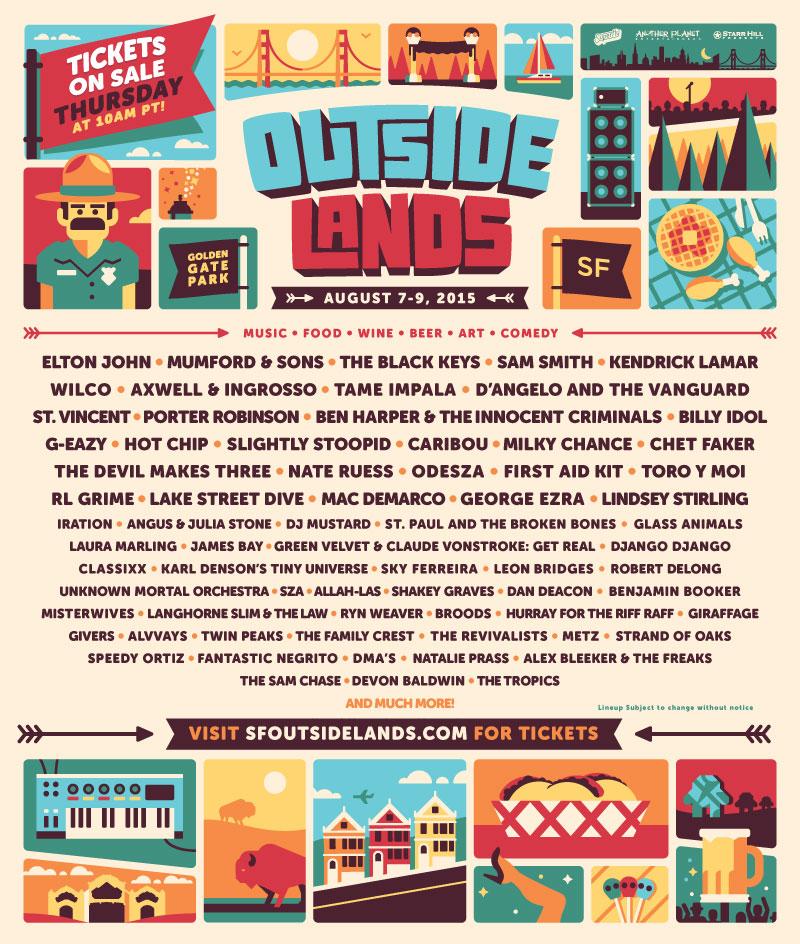 Outside Lands had the best 2015 Festival announce we've seen all year. Hands down.
—Amy Sciarretto
03.25.15