Adele and P.J. Harvey Receive MBE
Adele and P.J. Harvey Receive MBE
Genre : Pop
Type: News
Author : Super Admin
Date : Fri, 20 Dec 2013
Singer
Adele
, a diva in voice only, since she seems super down-to-earth, received the Most Excellent Order of the British Empire (MBE) medal. It's basically to nod to her excellence in service to music.
During the ceremony, Prince Charles pinned the medal on her pretty dress and chatted with the singer for several minutes. She was wearing a huge smile and even did a curtsy.
Congrats, Adele!
Not to be outdone, the Queen herself awarded
P.J. Harvey
an MBE as well! Well done, ladies!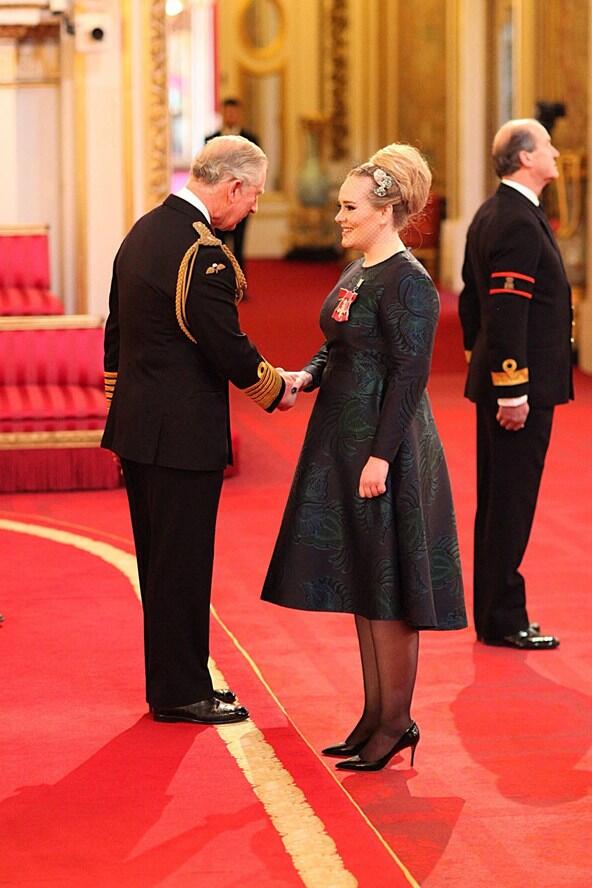 What is your favorite Adele song?
—Maggie Pannacione
12.20.13