First Arcade Fire 2016 Concert Dates Announced
First Arcade Fire 2016 Concert Dates Announced
Genre : Indie
Type: News
Author : Super Admin
Date : Tue, 26 Jan 2016
Arcade Fire did not play any live shows in 2015, but the band will be back for at least a few this summer. The Canadian indie rockers' first show will be in February in Montréal, Canada to benefit KANPE, a charity for Haiti that states its mission is: "Through strategic partnerships with reputable organizations such as Partners in Health and Fonkoze, the KANPE program integrates community services, so that all factors contributing to poverty are addressed simultaneously." Pitchfork reports, "There, (Members of) [Arcade Fire will] be joined by guests including David Byrne, Saul Williams, and Rainn Wilson (from "The Office"). That takes place February 19 at the Society for Arts and Technology."
The Montréal date will be followed by two European festival shows. The first will take place at Nos Alive in Lisbon, Portugal on July 9th, and the second at Bilbao BBK Live (July 7-9) in Spain. At Nos Alive, Arcade Fire will headline along with Radiohead and the fest also includes performances by M83, The Chemical Brothers, Courtney Barnett, Hot Chip, and Tame Impala. At Bilbao BBK LIve, Arcade Fire will be joined by Pixies, Father John Misty, Foals, and a host of others.
These three dates are the only announced appearances for the band so far, but hopefully there will be more notifications around the corner, and perhaps some new music, too.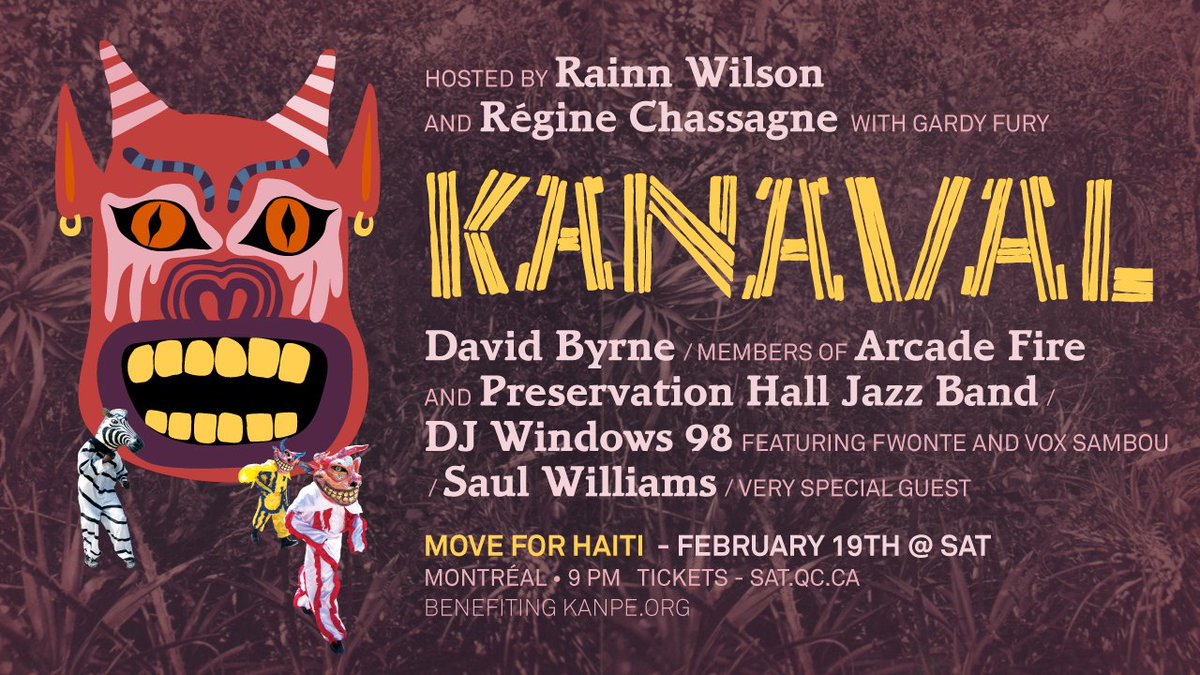 —The ARTISTdirect Staff
01.26.16
For more stories on Arcade Fire or other summer festival news, check out:
Morning Commute Coming Up: Easy Driving Playlist
FYF Fest Dates Announced
Buy Arcade Fire music on iTunes