Event Alert: Hip Hop School of Arts Event Taking Place in Pomona on June 7
Event Alert: Hip Hop School of Arts Event Taking Place in Pomona on June 7
Genre : More Music
Type: News
Author : Super Admin
Date : Thu, 05 Jun 2014
Event alert! Calling all Californians, or, more specifically, all Southern Californians.
The Hip Hop School of Arts
has a really cool event taking place in Pomona this Saturday, June 7. It is open to the public.
DMC Champ, Chris Karns, LA Redbull Tre3style two-time champ DJ Dinamyx and Acrylic DJ Erok will be the celebrity musicians in attendance that night (2-7PM), and BBoy battles and workshops will be taking place in the afternoon (12-2PM).
See the flyer for more details of the event, which will take place at the HHSOA in Pomona.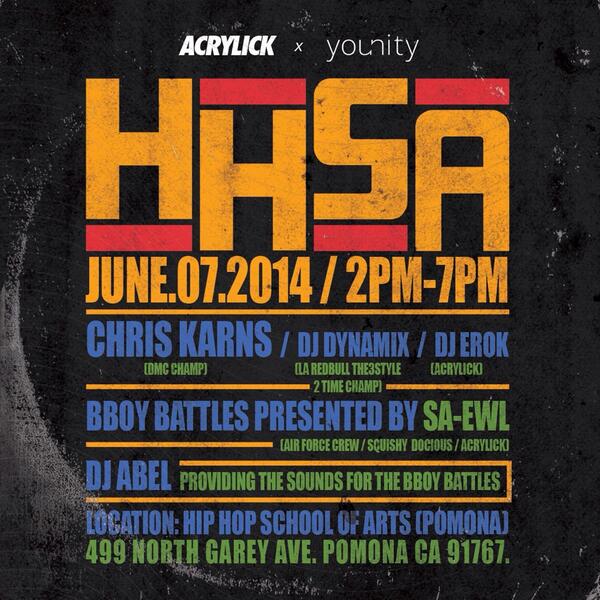 Who is going?
—Maggie Pannacione
06.05.14
Support Artist Community at our Purchase Partners
RELATED NEWS