Best Coast Releasing New Album in May
Best Coast Releasing New Album in May
Genre : More Music
Type: News
Author : Super Admin
Date : Wed, 25 Feb 2015
Best Coast
—singer/songwriter/guitarist
Bethany Cosentino
and guitarist
Bobb Bruno
—will release their third full-length album, entitled
California Nights
, on Harvest Records on May 5.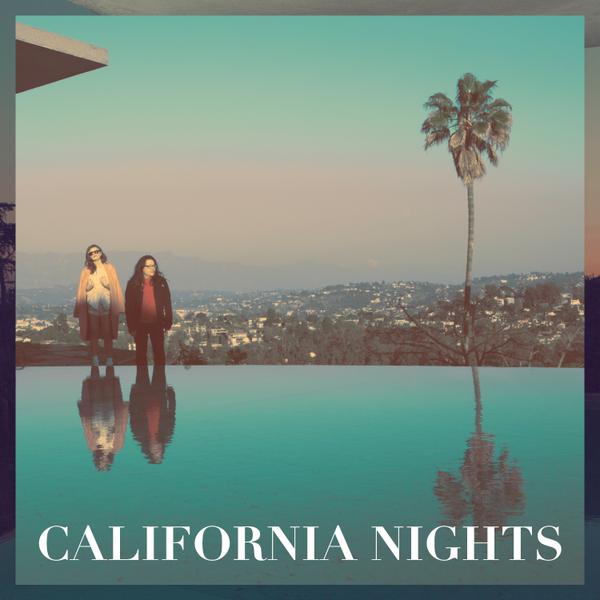 Additionally, Best Coast announced an exclusive vinyl pre-order for
California Nights
in partnership with brick & mortar independent record stores. The band will be pressing up a limited edition 10" available to fans who pre-order
California Nights
on vinyl at their local participating record store. This 10", which is unavailable anywhere else, will feature three tracks from the upcoming album, one of which will be available exclusively a week earlier before any other digital retailer.
How cool of them to care about retail!
Here's how it works:
Starting 4/7, head to your local participating independent record store and pre-order the new album
California Nights
on vinyl.
Receive your awesome, limited edition 10" (while supplies last) and hold on to your receipt.
Starting on 5/5, return to the same store you pre-ordered at with your receipt to receive your beautiful new vinyl copy of
California Nights
and ENJOY!
Boom! It's that easy. Now about those Cali nights in the title?
"If you have ever lived in California, you know what nighttime here feels like," said Bethany. "You know what the sky looks like when those epic sunsets begin, and you understand that feeling and the way things change when the sun finally sets. In L.A., or maybe just personally to me, when the sun sets, I feel like there is a large sense of calmness in the air, and I feel like everything that happened to me prior in the day, whether crappy experiences or good ones, at night, it all goes away and I sink deep into this different kind of 'world.' "
Wow! That's high impact.
She continued, "It also ties in with the idea that, in L.A., there's a real darkness that you don't see unless you know where to look. That's a theme we very consciously decided to explore and play with when making this record. We related to the idea that things may LOOK or SOUND fun and upbeat, but they may not actually always BE that way, much like our songs. A lot of the writing for this record consisted of me getting to know myself again and remembering where Bethany ended and Best Coast began. I took a much needed step back and I was able to breathe deep for a moment and really focus on what I was doing."
Cosentino finished, "The end result of all of that, is
California Nights
. It's about a journey, accepting the things you have no control over; it's about dealing with life like an adult, and at the end of the day, reminding yourself that there really is no reason to be sad, and you have every right to feel okay."
Wow, she really provided some seriously keen insight into the album, didn't she?
California Nights
Track Listing:
1. Feeling Ok
2. Fine Without You
3. Heaven Sent
4. In My Eyes
5. So Unaware
6. When Will I Change
7. Jealousy
8. California Nights
9. Get Outta My Head
10. Run Through My Head
11. Sleep Won't Ever Come
12. Wasted Time
Best Coast Tour Dates:
3/14/15 Phoenix, AZ @ VIVA PHX Festival
4/11/15 San Antonio, TX @ Maverick Music Festival
6/3/15 Vancouver, BC @ Imperial
6/4/15 Seattle, WA @ Showbox
6/5/15 Portland, OR @ Alhambra Theater
6/8/15 Minneapolis, MN @ First Avenue
6/10/15 St. Louis, MO @ Ready Room
6/12/15 Boston, MA @