Big & Rich to Defy "Gravity" on September 23
Big & Rich to Defy "Gravity" on September 23
Genre : Country
Type: News
Author : Super Admin
Date : Tue, 29 Jul 2014
Big & Rich
—that's Big Kenny and John Rich— are celebrating 10 years of country music success with their new album
Gravity
. It's the multi-platinum selling and hitmaking duo's fifth studio album and it lands on September 23.
Big & Rich will defy gravity this fall and we cannot wait.
In addition to the latest recording project, the duo formed its own label, Big & Rich Records, a partnership with Kobalt Label Services.
These two are SO enterprising. We love their DIY ethos.
Big Kenny describes the business venture and forthcoming CD as a platform for gaining creative control of their trailblazing musical legacy.
"This is an exciting and intense time in the history of Big and Rich," he said. "We continue to embrace all the change that happens in our business of entertainment. As artists, we are now at the place where we can finally gain complete creative control. That's huge. It allows us to be true to ourselves and be the trailblazers we've always risked being. We want to be important to country music. It's important to Big and Rich. It is our musical legacy. Our new album title is perfect. Big and Rich can now really feel the
Gravity
. We are counting our blessings."
John Rich added, "We couldn't be happier with how the fans and radio are responding to our new music! To take on the challenge of being your own label and slugging it out with the majors is a gambler's move, but BK and I are happy to just let it all ride."
Ride indeed, boys, er, cowboys! We lurve Big & Rich and we will ride alongside 'em.
"Gravity" Track Listing:
1. Look at You
2. Lovin' Lately (feat.
Tim McGraw
)
3. Gravity
4. Brand New Buzz
5. Rollin' Along
6. Run Away With You
7. Lose a Little Sleep
8. Don't Wake Me Up
9. That Kind of Town
10. Thank God For Pain
11. I Came to Git Down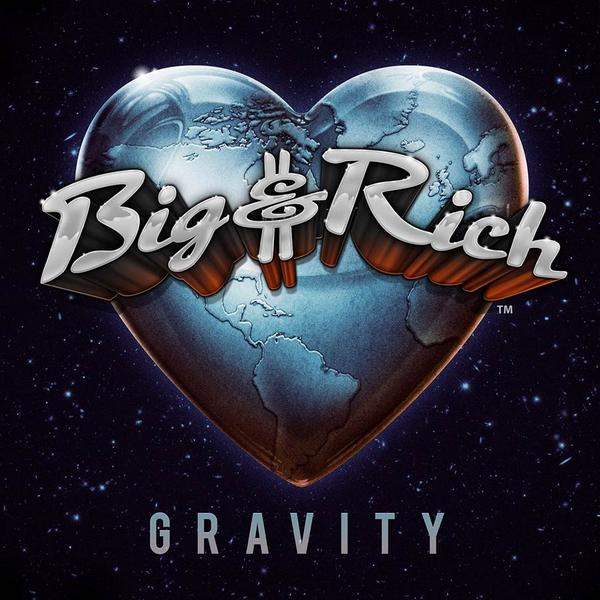 Who plans to defy
Gravity
with Big & Rich this September?
—Maggie Pannacione
07.29.14