Lollapalooza 2014 Lineup: Eminem, Skrillex and More
Lollapalooza 2014 Lineup: Eminem, Skrillex and More
Genre : Hip Hop
Type: News
Author : Super Admin
Date : Wed, 26 Mar 2014
Lollapalooza 2014 has announced its lineup, which features
Eminem
,
OutKast
,
Kings of Leon
and
Lorde
, among many others. There are about 130 artists on the bill.
The destination event takes place in Chicago from August 1 through August 3.
The entire lineup is viewable in the graphic below.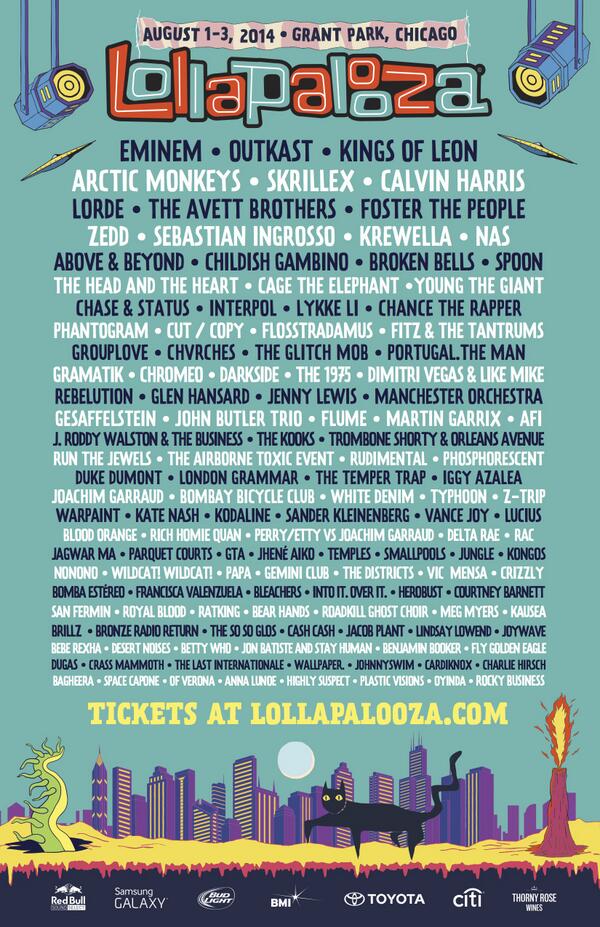 Have you ever been to Lollapalooza, either when it was a traveling event or since it's been a destination festival? If so, how was it!
—Maggie Pannacione
03.26.14