Idina Menzel to Sing National Anthem at Super Bowl
Idina Menzel to Sing National Anthem at Super Bowl
Genre : Pop
Type: News
Author : Super Admin
Date : Mon, 19 Jan 2015
Idina Menzel
will "Let It Go" and by "Let It Go," we mean she will sing the National Anthem, while
John Legend
will sing "America the Beautiful," as part of the NFL's Super Bowl XLIX pre-game festivities at University of Phoenix Stadium in Arizona on Sunday, February 1.
The performances will be televised live on NBC prior to kickoff between the Seattle Seahawks and the New England Patriots..
Menzel will knock it out of the park. That much, we know! Different sports metaphor, but same result! Sports!
Idina herself explains what this means to her in this image she tweeted: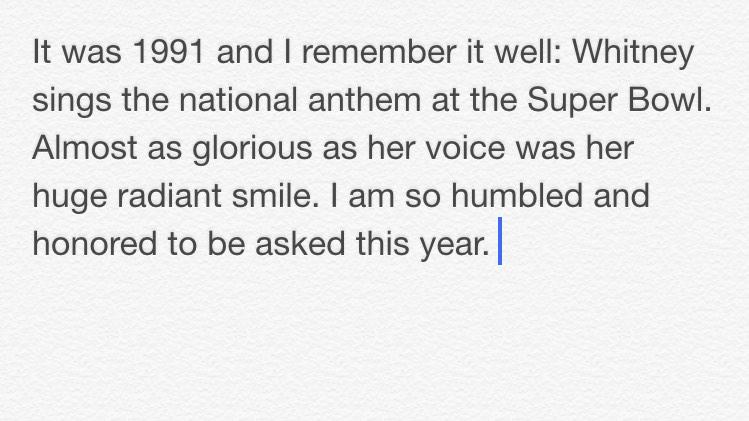 Will you be watching the Super Bowl, which will feature
Katy Perry
performing at Halftime?
—Amy Sciarretto
01.20.15