INTERPOL RELEASE VIDEO FOR "THE ROVER"
INTERPOL & Ebon Moss-Bachrach Star In Video for Mexico-City-set "The Rover"
Genre : Indie
Type: News
Author : Team ARTISTdirect
Date : Wed, 11 Jul 2018
FILMED ON-LOCATION IN MEXICO CITY, THE 'ROVER' (EBON MOSS-BACHRACH) & HIS DISCIPLES CHASE INTERPOL ON A PSYCHEDELIC MULTI-DAY JOURNEY THROUGH A WITCHCRAFT MARKET, A PRESS CONFERENCE, FEDERALES, & MORE
NEW ALBUM MARAUDER OUT AUGUST 24 ON MATADOR RECORDS
WORLD TOUR DATES INCLUDE HEADLINE STOPS AT MADISON SQUARE GARDEN, HOLLYWOOD BOWL, AND MORE
READ:
Behind-the-scenes Q&A with Paul Banks, Ebon Moss-Bachrach, and Gerardo Naranjo viaVanity Fair HERE
"['The Rover' is] a swift and searing song centered around a blown-out drum stomp and a prickly lead guitar riff. Singer Paul Banks' vocals drift above the mix with a slight sneer soaked in echo" -Rolling Stone
"Interpol at their most unguarded, lean, and powerful" -Guitar World
"['The Rover'] is Interpol as shit, which means richocheting guitars and an unstoppable rhythm section" -Noisey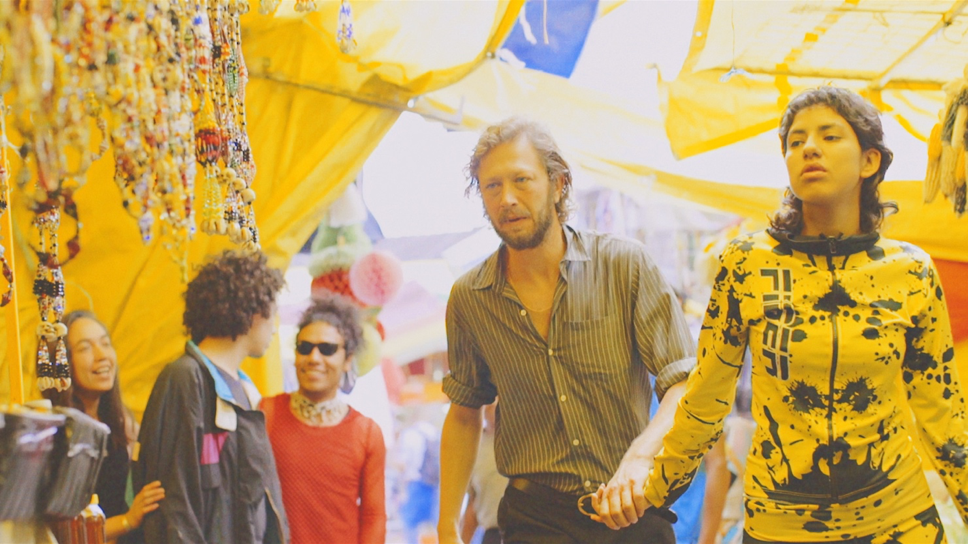 I

nterpol have released the video for powerhouse new single, "

The Rover

," taken from their forthcoming Dave Fridmann-produced new album,

Marauder

, out August 24

th

on Matador Records.

The video was shot on-location in Mexico City in June, during a whirlwind journey where Interpol announced their new album via a livestreamed press conference

– only to be

unexpectedly interrupted halfway through by a mysterious figure played by Ebon Moss-Bachrach (Girls, The Punisher), capturing the attention of fans and media alike. Today, the mystery has finally been revealed with the release of the video directed by Gerardo Naranjo (Narcos, The Bridge) – giving further context to the elusive cult-like character, 'The Rover' himself, blurring the line between documentary and fever dream in a heady montage of psychedelic, hedonistic adventures with his young followers, 'Los Locos,' in tow, as they 'rove' through the pulsing Distrito Federal.

Paul Banks says: "I like to describe the video for 'The Rover' as a prequel. It's the origin story of the character described in the song, the birth of a cult leader. When we meet him he is partly unhinged. He's a man on the verge, an artist subjected to great pressures, and beset with existential frustrations. A distracted hipster who enjoys psychedelics, let's say.

"