Jack White Releasing Next Two-Song Single Leading Up to The Dead Weather Album
Jack White Releasing Next Two-Song Single Leading Up to The Dead Weather Album
Genre : Rock
Type: News
Author : Super Admin
Date : Wed, 23 Jul 2014
Leading up to a 2015-released new album from
The Dead Weather
, the inimitable (and very funny)
Jack White's
Third Man Records is releasing a series of two-song singles.
The first installment of the series arrived back in January.
White has announced the next release in the series, which features The Dead Weather songs called "Buzzkill(er)" and "It's Just Too Bad."
The new 7-inch will be available first as part of the Third Man Records "Vault"
subscription series
. It will be released digitally at a later date. So there is something to look forward, too, if you aren't a part of the vault.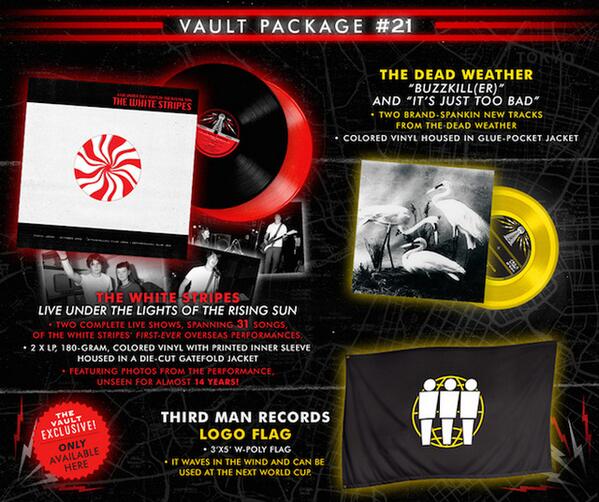 Anyone stoked about new Dead Weather songs?
—Maggie Pannacione
07.23.14