What Does Katy Perry's New Royal Revolution Fragrance Smell Like?
What Does Katy Perry's New Royal Revolution Fragrance Smell Like?
Genre : Pop
Type: News
Author : Super Admin
Date : Fri, 12 Sep 2014
Katy Perry
's latest scent Royal Revolution is at retail NOW!
"In some ways wearing fragrance is like putting on an invisible suit of luxurious armor," the singer said. "I want Royal Revolution to inspire women to make their own rules and embrace the idea that beauty and inner confidence can come together to become your secret weapon.
So what the hell does it smell like and should you spritz it on your pulse points and on the bristles of your hair brush before raking it through your hair?
Well, let us tell you.
The scent, created by Pierre Negrin of Firmenich, is a tempting and irresistible floral.
Tantalizing top notes of pink freesia kissed by the nectar of ruby-red pomegranate captivate the senses. Middle notes of sandalwood balanced with sheer orange flower and velvety jasmine petals create a soft, delicate floral heart guarded by the Mystical Blackthorn. Sexy musk and soft vanilla orchid linger on the skin, ensuring an unrivaled and unforgettable dry-down.
Mmm!
But what about this "Mystical Blackthorn?"
Known in the Dark Ages for its magical powers and used in spells of impenetrable protection, the Mystical Blackthorn epitomizes the balance of feminine beauty and wild rebellion with its delicate white flowers protected by its prickly ebony bark.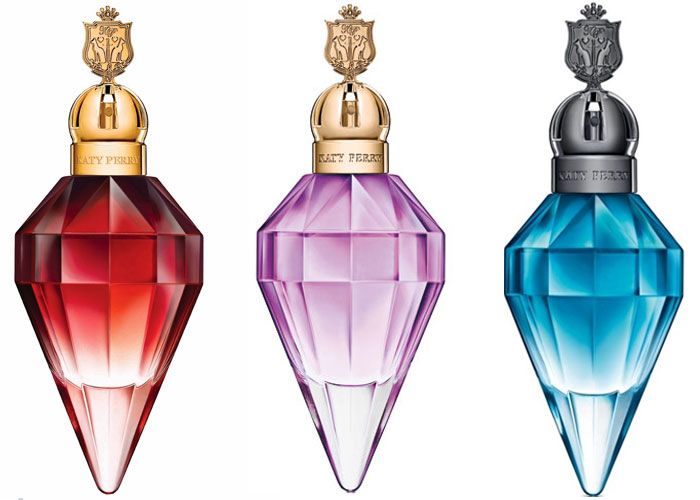 What celeb scents do you wear, if any?
—Amy Sciarretto
09.12.14