See Miley Cyrus Kiss Katy Perry at Her SoCal Bangerz Gig
See Miley Cyrus Kiss Katy Perry at Her SoCal Bangerz Gig
Genre : Pop
Type: News
Author : Super Admin
Date : Mon, 24 Feb 2014
During her live performance of "Adore You" at the Staples Center in Los Angeles on her Bangerz Tour this weekend,
Miley Cyrus
, dressed in a sparkling black catsuit, hopped off the stage and planted a big smooch on
Katy Perry
, who was in the crowd.
You can see the smooch in the vid below. It appears as though Miley may have tried to slip Katy a little tongue judging by how quickly she pulled away.
So she kissed a girl and maybe she didn't like it. See the fan-snapped video below.
Source:
http://instagram.com/p/kv2rdbDZHB/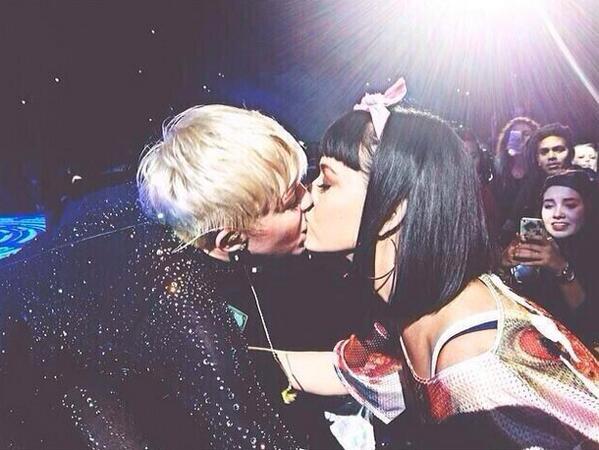 Miley Cyrus - Adore You
Do you think the Miley x Katy kiss was sexy or simply a stunt?
—Katie Sheehan
02.24.14