of Montreal Releasing New Album in March
of Montreal Releasing New Album in March
Genre : Indie
Type: News
Author : Super Admin
Date : Tue, 06 Jan 2015
"A golden despondency" is how
Kevin Barnes
translates the meaning behind
Aureate Gloom
, the title he gave
Of Montreal
's thirteenth full-length album, out March 3.
Thirteen albums of indie rock glory? Already? Yep! Bring it, of Montreal.
The oxymoronic title is one Barnes says best describes the overall state of his life and mental outlook while working on the record: first on a writing retreat in New York City, then while demoing tracks in Athens, before finally recording at Sonic Ranch, just across the border from Juarez, Mexico in the Texan desert.
But you don't need to wait until March 3 for a taste of this truly international affair. You can listen to album opener "Bassem Sabry" now!
And now, see the track listing.
Aureate Gloom
Track Listing:
1. Bassem Sabry
2. Last Rites at the Jane Hotel
3. Empyrean Abbatoir
4. Aluminum Crown
5. Virgillian Lots
6. Monolithic Egress
7. Apollyon of Blue Room
8. Estocadas
9. Chthonian Dirge for Uruk the Other
10. Like Ashoka's Inferno of Memory
Also, there's a tour!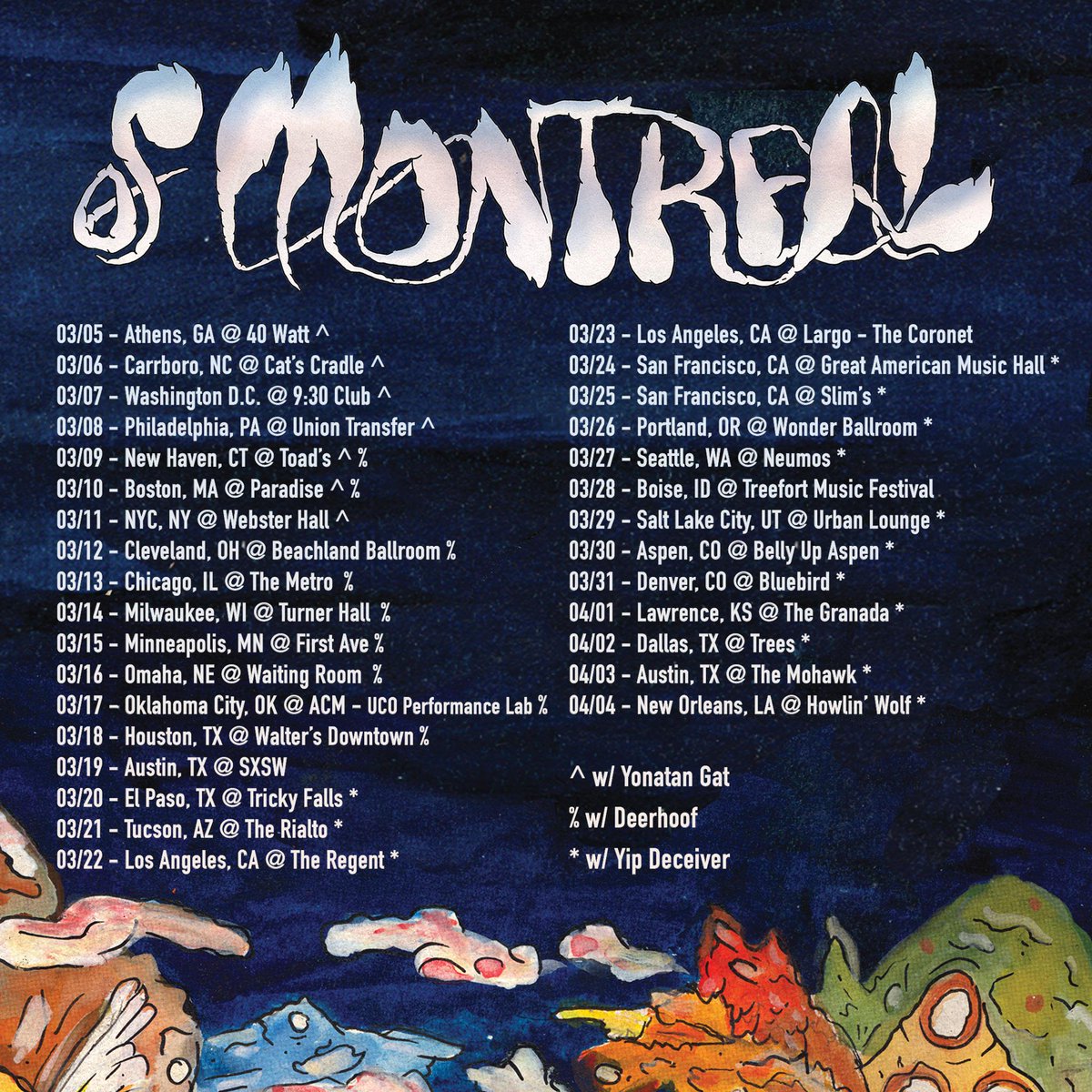 Did you dig "Bassem Sabry?"
—Amy Sciarretto
01.06.15