Outkast Set for Atlanta Show in September
Outkast Set for Atlanta Show in September
Genre : Hip Hop
Type: News
Author : Super Admin
Date : Mon, 16 Jun 2014
Homecoming alert.
Good news for those who dwell in the A-T-L. We know, that rhymes.
Rap act
OutKast
, who have been playing festival gigs all year, are headed home. The duo will headline a show in their native Atlanta, Georgia in September.
The show will take place at Atlanta's Centennial Olympic Park on September 27. Additional artists will be announced in the coming weeks.
OutKast's
Big Boi
said, "It's only right that we give the hometown what we've been giving the rest of the world, Atliens in ATL, homecoming! Festival Killers!"
André 3000
concurred, saying, "Coming from Atlanta gave us the freedom to be whatever we ever wanted to be because no one was paying attention. Now that everyone is, we want to say thank you."
That's a classy move, Outkast dudes!
Hotlanta is where it'll be in September.
Visit
OutkastAtLast.com
for more info: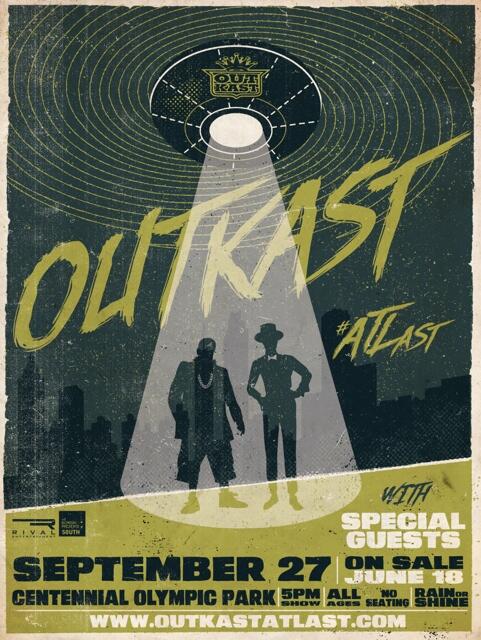 Have you ever seen Outkast live? If so, how were they?
—Maggie Pannacione
06.16.14