Pearl Jam Announce 2016 Tour Dates
Pearl Jam Announce 2016 Tour Dates
Genre : Rock
Type: News
Author : Super Admin
Date : Tue, 19 Jan 2016
Grunge die-hards everywhere (except those in Seattle) are likely testing out their best Eddie Vedder impression as his iconic group Pearl Jam today announced details of its latest upcoming tour. PJ will headline the New Orleans Jazz & Heritage Fest and Bonnaroo, and will also play two nights each at Boston's Fenway Park and Chicago's Wrigley Field. The multi-city North American tour sidesteps, at least for now, the Emerald City and cradle of grunge where Pearl Jam was formed.
Dates kick off April 8th in Fort Lauderdale as the Spring leg runs through the eastern portion of the continent before wrapping up May 10th in Toronto. The band's Bonnaroo performance will be somewhere in the June 9-12 'roo window, with the baseball stadium dates happening in August. Tickets go on sale to the public Friday, January 29th at noon local time. Pearl Jam Ten Club members get a leg up on the action: their tickets went on sale Monday, January 18th via the band's website.
New Orleans Jazz & Heritage Festival and Bonnaroo tickets are sold through those respective sites: tickets are on sale now at Lightning Bolt, the iconic '90s group toured as recently as last year, in South America, and individual members like Mike McCready and Jeff Ament have been busy with their respective side pursuits, HockeyTalkter Records and the alt-rock band RNDM, while Eddie Vedder performed "Better Man" during one of David Letterman's last episodes of the The Late Show.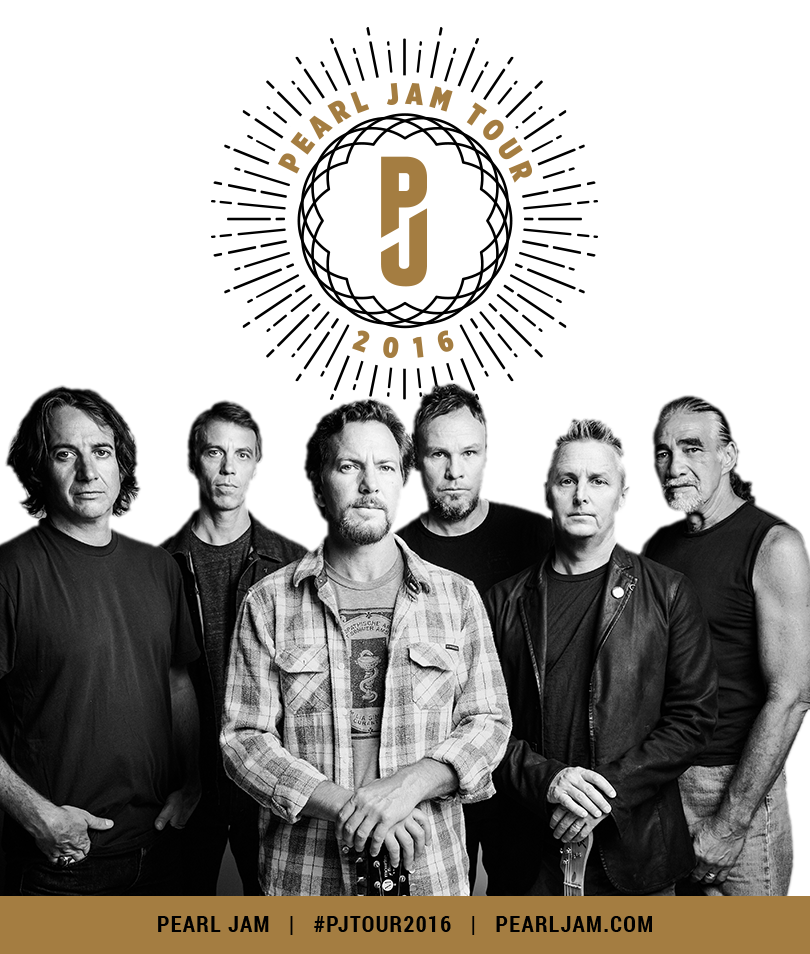 —The ARTISTdirect Staff
01.19.16
Buy Pearl Jam music on iTunes