Sam Smith to Perform at Apollo in NYC on Album Release Date
Sam Smith to Perform at Apollo in NYC on Album Release Date
Genre : More Music
Type: News
Author : Super Admin
Date : Wed, 21 May 2014
Sam Smith
x The Apollo? Oh hell yes.
Smith will celebrate the June 17 release of his long-awaited debut,
In the Lonely Hour
, with a performance at the legendary Apollo Theater in NYC, where he will join the ranks of the R&B royalty who inspired his album.
"My mom would play soul music in the car when taking us to school," recalls Smith, who namechecks
Aretha Franklin
's "I Say a Little Prayer" as the first song he ever recalls hearing. "When I found out I was going to be playing the Apollo, I was at a loss for words. Everyone I have ever looked up to in music has performed here. I truly can't wait to sing on this stage."
And we can't wait to have him and hear him on this legendary stage.
Have you become acquainted with Sam Smith yet? If not, DO IT! The Brit is SUCH a musical charmer.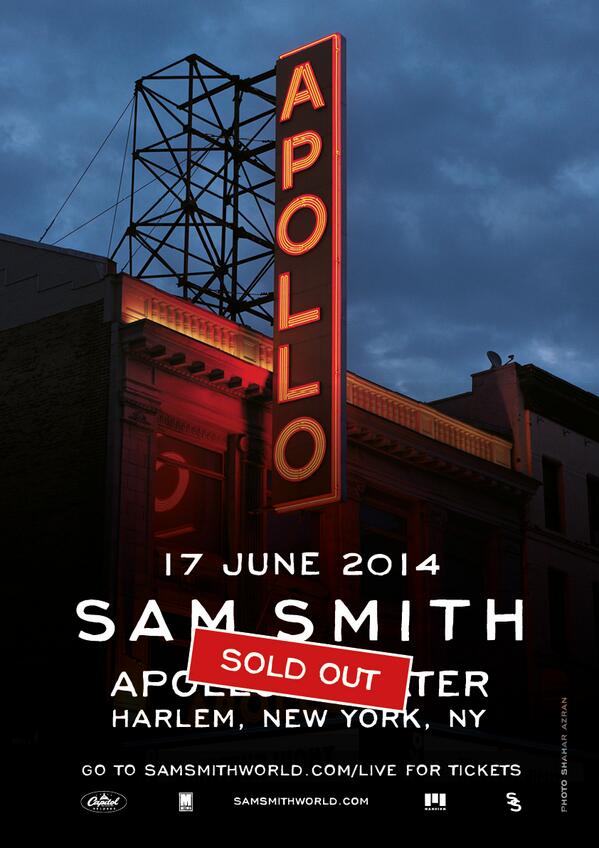 —Maggie Pannacione
05.21.14