Slash to Headline Rock N 2 Remember Benefit Show
Slash to Headline Rock N 2 Remember Benefit Show
Genre : Rock
Type: News
Author : Super Admin
Date : Fri, 09 Aug 2013
Guitarist
Slash
will headline Rock N' 2 Remember, a benefit concert to raise funds for Wildland Firefighter Foundation, Prescott Fire Fighter Charities, 100 Club of Arizona and displaced residents of Yarnell.
Also on the bill are Storm of Perception, Razer, Buck & Evans, John Fiddler and Stella's Infirmary.
This event will take place at the Prescott Rodeo Grounds in Prescott, Arizona, on August 25th. You can get tickets from
BrownPaperTickets.com
.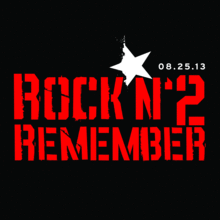 What can you do to help benefit the fallen firefighters or Arizona and beyond?
—Maggie Pannacione
08.09.13