"Wonderland" Cover Changes Taylor Swift's Look
"Wonderland" Cover Changes Taylor Swift's Look
Genre : Pop
Type: News
Author : Super Admin
Date : Wed, 12 Nov 2014
As the double-barreled media onslaught of
Taylor Swift
continues around the release of
1989
, Ms. Swift nabbed the November/December cover of
Wonderland
, a British mag. On the cover, the singer ditches all traces of her current look. She appears almost makeup-free and flawless, with her lovely blue eyes grabbing your attention. Swift does look like she has a tiny bit of pink lipstick on her lips, or maybe they are naturally pinked out. [But those eyebrows... - Ed.]
But who cares, really! T. Swizzle is gorgeous, with her hair all pushed back and showing off her lovely, expressive eyes and face.
Swift is so blessed, with a multitude of physical gifts. We love the semi-wet-look hair and the vacant stare she is giving off. And her mouth looks like it has something it wants to say.
Here's some photos from twitter. The original on top, and the cover on bottom. What do you think?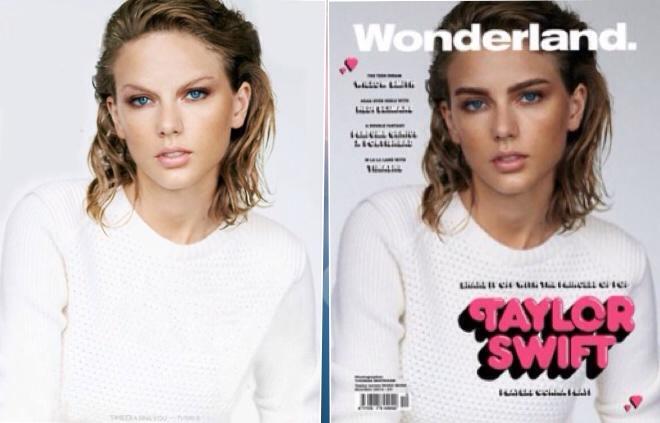 What is your fave Taylor Swift song?
—Amy Sciarretto
11.12.14